have a break,
Feed those hungry hamsters!
Hamster Break is a breakout clone known as brick breaker where you use your little hamsters as balls to get to the food blocks and feed those hungry hamsters.
Once the level is cleaned from all that food, you get to the next level...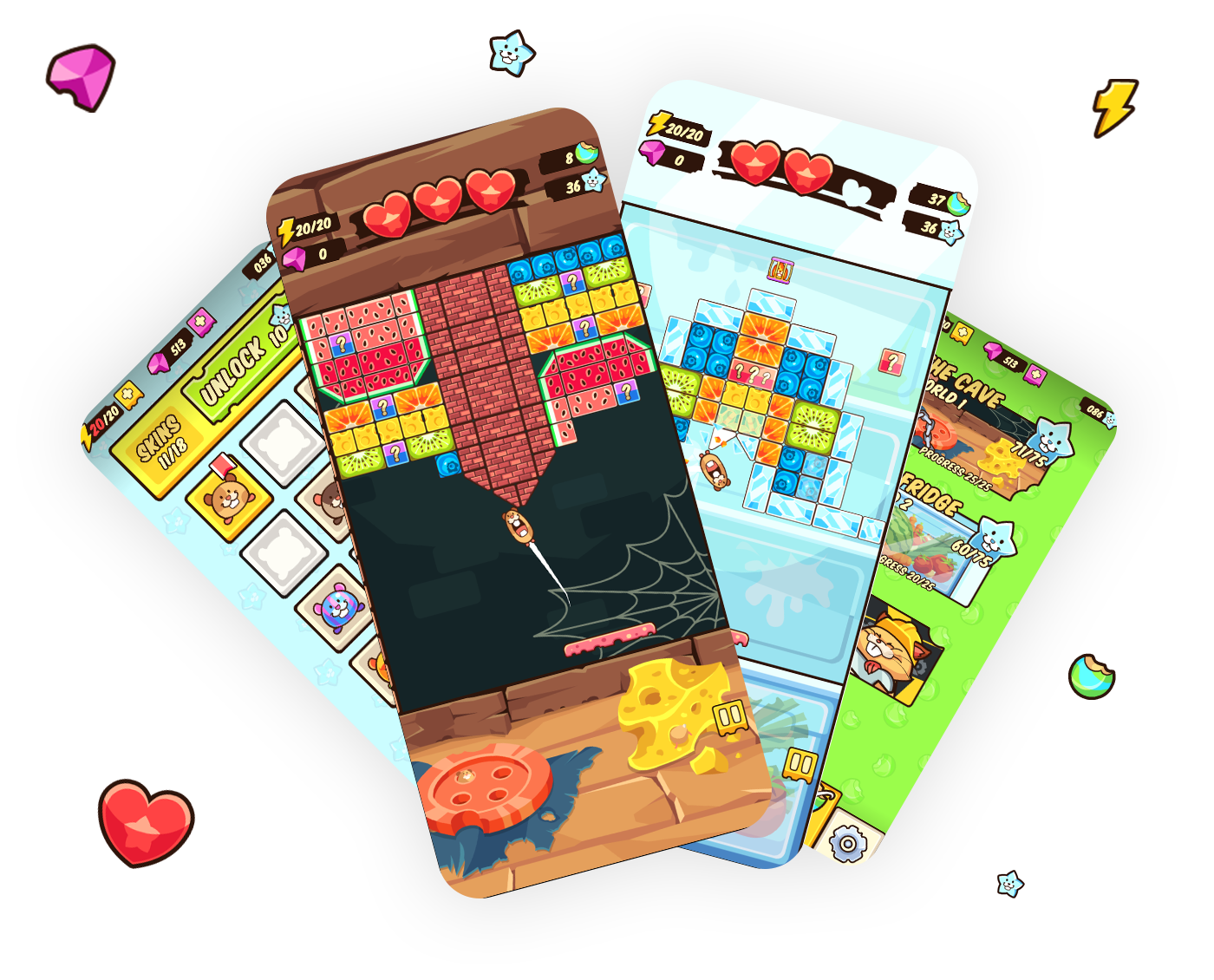 tailor-made worlds
Those hamsters are doing their best to escape!
discover amazing worlds for those hamsters to escape from.
Each world unlocked brings its own surprises: new levels and an extraordinary special hamster in each and every one of them.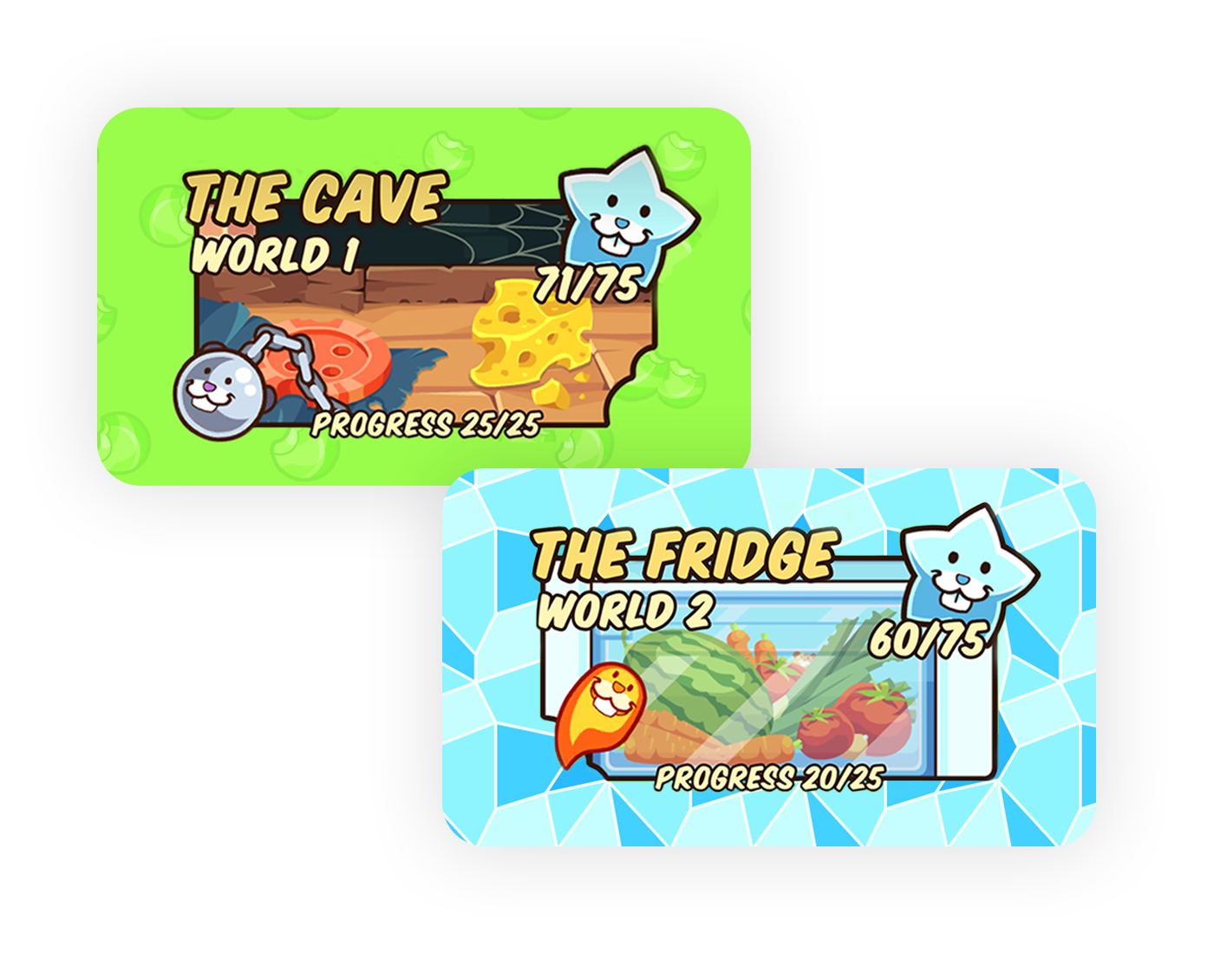 your very own hamster collection
Collect and play with your hamsters
Unlock new hamsters and have a wonderful hamster collection. Grab stars by beating levels and complete your awesome collection